2016 COWBELLPEDIA SECONDARY SCHOOL MATHEMATICS TV QUIZ COMPETITON PARTNERS NECO, GOES ONLINE
The 2016 edition of the Cowbellpedia Secondary School Mathematics TV Quiz show will work in partnership with the National Examination Council to widen the reach to participants across the country.
Festus Tettey, Head of Marketing Promasidor Nigeria Limited explained at a press conference in Lagos on Tuesday that this year's competition will be in two stages: Qualifying Written Examination and TV Quiz Show. The stage one examination according to him will be conducted by the National Examination Council NECO on Saturday, March 19, 2016.
The NECO is an examination body in Nigeria that conducts the Senior Secondary Certificate Examination and the General Certificate in Education in June/July and December/January respectively.
NECO was mandated to take over the responsibilities of the National Board of Education Measurement (NBEM) and is headed by a Registrar, appointed by the President under section 9(1) of its establishing Act. Under this year's arrangement, NECO will turn in its massive structures to participants all over the country.
Tettey added that the stage one of the Mathematics Competition is open to students from 10 – 18 years of age attending full time Secondary Education in both Public and Private Schools in Nigeria. Entry into this competition is FREE.
Each School is required to present their best ten (10) students in Mathematics (five from JSS3 and five from SSS2), irrespective of religion, tribe or state of origin, to enhance their chance of qualifying for the next stage of the competition. According to Tettey, the stage one registration, which is online, involves the following processes:
1. Go to www.cowbellpedia.ng
2. Click on link to register your school
3. Fill the form and submit. Ensure to fill all required fields.
4. An email will be sent to the School and Primary contact email addresses provided when filling the form.
5. Use the link in the email received to verify the email addresses. Both email addresses must be verified before you can login.
6. Once school email address is verified, login to the portal using the school email and password used to register.
7. On successful login, you click on the Add Candidates under Candidate Management.
8. Fill in the candidates' information on the form, upload the candidate's picture and click the Save Draft button.
9. You will need to save draft information for 5 candidates before you can submit their registration. If your school is a mixed school, at least 2 of the candidates must be female or you won't be able to complete the registration.
10. After creating the draft registration for 5 candidates in a category (junior/senior) button will be shown on the page to "Register junior/senior candidates". Click the button to complete the registration of candidates for that category.
11. A confirmation slip will be generated for you to download and will also be mailed to the School, candidate and parent/guardian email address.
12. Print this confirmation slip and have it stamped and signed by the school principal.
13. The confirmation slip will be required for admitting candidates at the examination venue.
Also speaking on the occasion, Managing Director of Promasidor Nigeria Limited, Mr. Olivier Thiry acknowledged, the support of NECO, state Ministries of Education, school principals and teachers, the press and other agency partners for their continued support for the initiative over the years.
He explained from 2016, Promasidor has taken a strategic decision to bring all Mathematics intervention activities by Cowbell under one umbrella, COWBELLPEDIA.
Thiry added that the company will continue with its Mathematics intervention activity for Secondary Schools in Nigeria using the name Cowbellpedia Secondary Schools Mathematics TV Quiz Show.
Thiry also informed that the company significantly increased the prize money for the finals for both students and teachers. This year he said, the top prize student winner in each category will go home with One Million Naira in addition to other prizes, while the teacher will be awarded Four Hundred Thousand Naira.
"All these improvements are to underscore Promasidor's effort to provide a credible platform that discovers, recognizes and rewards excellence in Mathematics, a critical component of Science, Technology, Engineering and Mathematics (STEM) education in Nigeria. This is in addition to the quality nutrition that is provided by the Cowbell brand for the nourishment of the Nigerian populace especially children," he said.
In order to encourage the Girl Child Education, Thiry appealed that Mixed Secondary Schools must nominate minimum two (2) girls for each category to represent such school. "This is our own little way of encouraging the girl child to take interest in education especially the STEM courses," he said.
The winner this year will go home with a cash of one million naira, a medal, a trophy and an all-expense paid vacation. The first and the second runner-up will take N750,000 and N500,000 respectively. There will also be a plaque, mathematics textbooks and a desktop computer for the winners.
More Troubles For Dangote Cement As Kogi Govt Demands 10 Per Cent Share, Orders Immediate Seal Off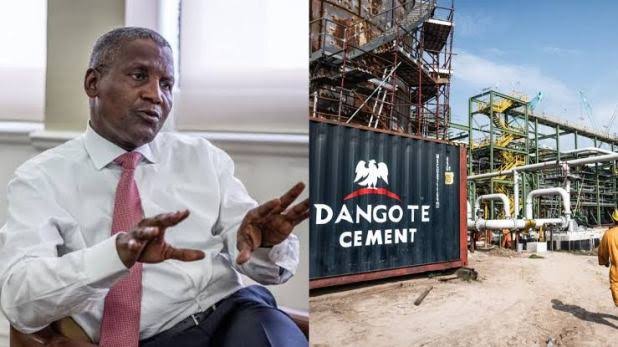 However, Dangote Cement is facing allegations of sharp practice from Kogi State government, Kogi Assembly as well as Akwa Ibom State.Already, the Kogi State House of Assembly has ordered stoppage to the activities of the company in two Local Governments in the State while investigations continue.

To make the claim possible, Kogi State House of Assembly ordered the management of Dangote Cement company to provide all necessary documents that have to do with the transfer of Obajana Cement Company owned by Kogi state government to Dangote Cement Company.

The House also directed that the documents signed at the establishment of the Company and relevant receipts of dues it claimed to have paid to Kogi State Government available at the next adjourned sitting date.

The speaker of Kogi State House of Assembly, Matthew Kolawole, gave the order after interim reports of the ongoing investigative hearing on Internally Generated Revenue (IGR) which was submitted by the ad hoc committee led by Hon. Isah Tenimu Umar, Member Representing Lokoja I Constituency and deliberated upon at the plenary on Wednesday.

Kolawole said this has become important in view of the claims and counterclaims between the Chairman of Kogi State Internally Generated Revenue Service (KGIRS) and representatives of Dangote Cement as the acting chairman of KGIRS, Salisu Enehe had earlier accused Dangote Cement Plc Obajana of forging its tax receipt during the investigative hearing by the State House of Assembly.

According to the State Revenue Boss, most of the figures the company claimed to have paid are totally incorrect, urging the company to check its record.

He added that despite the billions of Naira that company is making from the state monthly, it has failed to pay taxes that are due to the state and Lokoja Local Government Area.

Nigerians Getting ₦1,593,247 Per Week From ₦99,000 Investment in Amazon
Nigerians Getting ₦1,593,247 Per Week From ₦99,000.

In another development, Following the unrestrained environmental degradation in Ankpa and Olamaboro local government areas, Kogi state House of Assembly on Wednesday, directed the Commissioner of Police and Commandant of the Nigeria Security and Civil Defence (NSCDC) to seal off operations of Dangote Plc in the affected areas of the State.

The House gave the order during a public hearing on activities of Dangote Group in the state, especially on the the massive exploitation , environmental degradation and non compensation to the affected owners of the land and without revenue accruing to the state government.

The Speaker, Kogi state House of Assembly, Mathew Kolawole, charged the NSCDC commandant to ensure immediate implementation pending when the ad hoc committee on revenue clarifies some grey areas. Kolawole, who lamented the environmental degradation caused by mining activities on Kogi by the Dangote group and its subsidiaries, accused the multi national business concern of making billions in the state but yet fails to give back to it.

Akwa Ibom is also finding it difficult to collect its entitlement from the Dangote Group. According to reports from the place, the Itu Local Government blocked Dangote premises with their trucks because the company has refused to pay tax for more than two years despite pleas and series of warnings.
Union Bank, WACOT Rice Kick Off Financial Inclusion Drive for Smallholder Farmers in Kebbi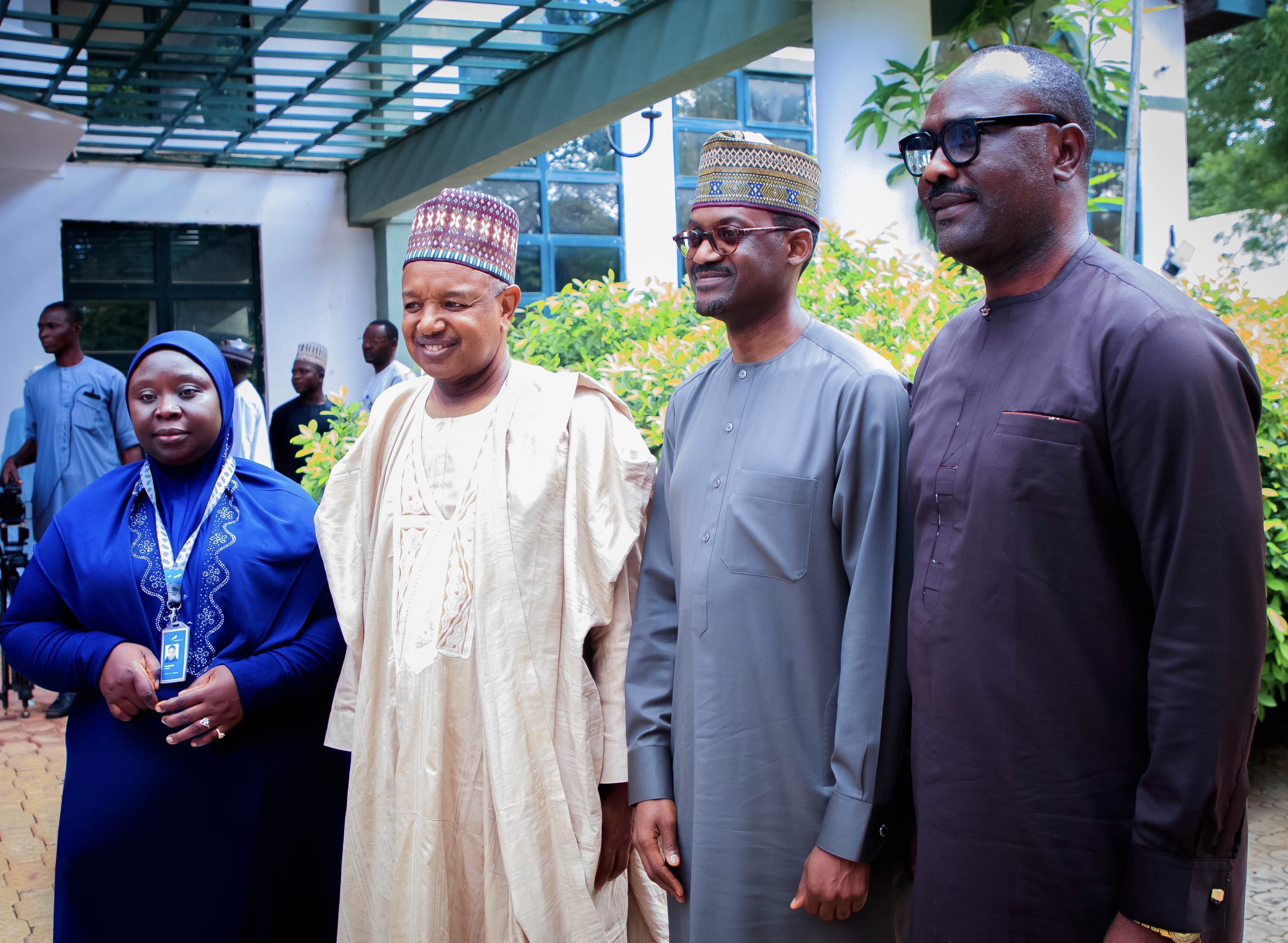 As part of Union Bank's commitment to driving financial inclusion in Nigeria, the Bank has partnered with WACOT Rice Limited – a rice processing company, to financially include 6,000 local farmers including youth and women in Kebbi State.
The Kebbi Financial Inclusion Drive (KFID) which will cover four Local Government Areas – Argungu, Augie, Suru, and Dandi – is a critical part of WACOT's Argungu Outgrower Expansion Project funded by United States Agency for International Development (USAID) West Africa Trade Hub. This program is set to resolve the overwhelming financial inclusion deficit within rural communities in Kebbi.
The financial inclusion initiative is being implemented with technical support from National Identity Management Commission (NIMC), to help the farmers acquire the relevant documentation and identification required to open bank accounts.
Union Bank will facilitate account opening and expand its agency banking network to cover the areas while supporting its agents on ground with digital banking solutions to enable seamless transacting and account management.
Farouk Gumel, Chairman WACOT and Board Chair, Union Bank was on ground in Kebbi State to kick-off the drive and paid a visit to the Kebbi state Governor, Senator Abubakar Atiku Bagudu to discuss expanding the programme state-wide.
In his recent keynote address at the recently concluded and  Chartered Institute of Bankers of Nigeria (CIBN) Conference, Mr. Gumel said:
 "As we work towards achieving financial inclusion to reach the unbanked, we must commit the same resources and investments to rural-local customers as we have done to urban-global clients to help create the growth that will lift us all to collective prosperity."
WACOT Rice is a subsidiary of TGI Group. TGI Group, through another of its subsidiary Titan Trust Bank, recently acquired Union Bank in a landmark transaction which was announced in 2021.
FIRSTBANK PARTNERS VERVE INTERNATIONAL, MAKES CUSTOMERS MILLIONAIRES IN THE FIRSTBANK VERVE CARD PROMO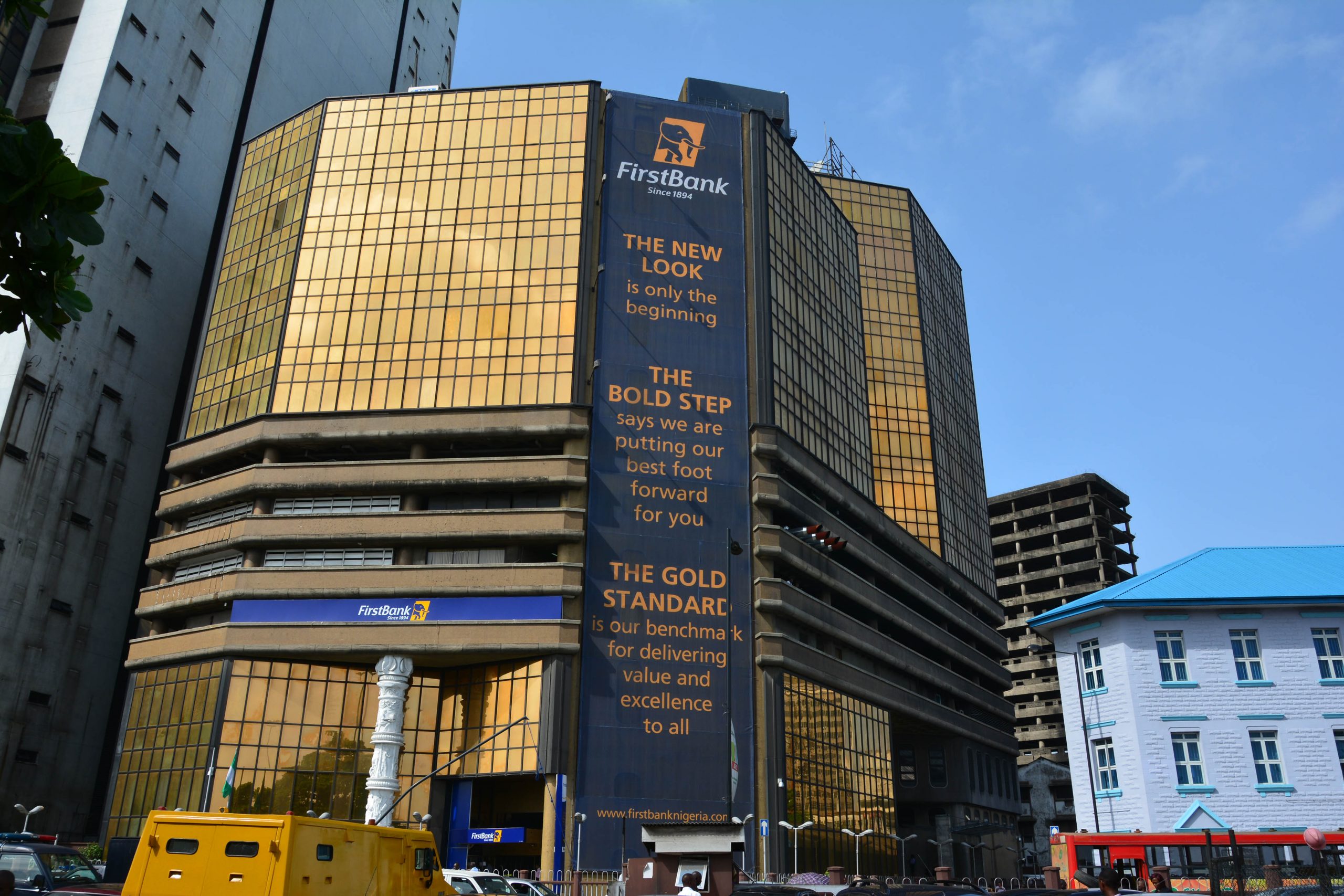 In partnership with FirstBank – Nigeria's premier and leading financial inclusion services provider – Verve International, Africa's leading payment technology and card business, has launched its third National Consumer promo designed to reward users of FirstBank verve card with exciting gifts and cash prizes to appreciate their patronage and use of the card to carry-out their electronic banking transactions.
The ongoing 2-month promo will end on 30 October 2022 as 20 customers (10 customers per month) with the highest transaction count during the promo will be made millionaires, winning the sum of N1 million each. Also, N20,000 will be won by 25 customers monthly.
On the other hand, 2620 FirstBank verve cardholders that double their transactions every week, stand a chance to enjoy 10% cashback capped at N2,000 per customer.
Speaking on the promo Chuma Ezirim, Group Executive, e-Business & Retail Products, FirstBank said "we appreciate our partnership with Verve Card through the years; a partnership of empowerment and opportunities which include growing the economy, supporting new businesses and preventing unemployment. FirstBank verve card holders are encouraged to keep using their cards as it is a card offering that promotes safe, convenient and rewarding digital banking experience with 20 customers standing a chance to be millionaires at the end of the promo."
Verve card is a secure debit card that allows cardholders to conveniently meet their daily financial needs such as payment for goods and services, airtime recharge, bill payments, funds transfer, etc. Verve card is accepted across all ATMs, POS, Web and Mobile Platforms in Nigeria.
The promo is also opened to new verve cardholders as non-verve cardholders are encouraged to visit the nearest FirstBank branch today to pick up a Verve card and start getting rewarded!
Only recently, FirstBank – in partnership with Verve – rewarded over 2601 FirstBank verve cardholders with various prizes; including N20,000 cash prize, N10,000 cash prize, N10,000 worth of airtime; power generating sets, refrigerator, cooking gas, smart TV and the grand prize of a brand-new car to a lucky winner.