2015 Advertising spend: Print media attracts N23.7bn
The Nigerian print media attracted a total of N23.7 billion revenue from advertising in 2015; representing a drop of N2.1 billion compared to N25.8 billion it recorded in 2014.
This information is contained in the just-released 2015 Mediafacts, a key media resource for marketing professionals in West and Central Africa produced annually by mediaReach OMD, a specialist media company that provides media planning, buying, control and inventory management services.
According to Mediafacts, "Lagos accounted for almost 100% of media spend on print medium" last year. Also, quarterly analysis of the total print advertising expenditure, shows that though there is almost an equal dispersion of spend across the four quarters, there is a marginal skew in spend in the fourth quarter with a total value of N4.7 billion. The first, second and third quarters attracted advertising values of N5.7 billion, N6.0 billion and N7.3 billion; respectively.
The 2015 Mediafacts further revealed that the trend of the advertising expenditure over the past 10 years showed that the print media attracted the highest amount of revenue of N25.8 billion in 2014. The figure for last year was primarily driven by the personal paid, corporate, public service, banking and finance, educational imparting knowledge/skill, communication/ telecommunication, hotel & catering, motor vehicles, transport & travel, building, construction & agriculture, electrical & electronics.
The report also identified religion, paycard, insurance, shopping, broadcast, cable TV, furniture & furnishings, computer & secretariat, as well as generators and others as the top 20 product categories that contributed to the print media revenue during the year under review. The report stated: "Top 20 categories contribute 96% of the total print media revenue in 2015. Corporate communication ads contributed 19% while personal paid announcements accounted for the bulk (37%)."
According to the Report, the top 10 advertisers on print in 2015 include: sundry advertisers (other inform. Services) – N12.3 billion; the State Government – N2.3 billion; sundry advertisers (Services) – N1.1 billion; university & other higher institutions – N1.0 billion and sundry advertisers (capital goods & equip) – N0.6 billion. Others are: Guaranty Trust Bank (N0.5bn), Etisalat (N0.3bn), Globcom (N0.3bn), MTN (N0.3bn) and Zenith Bank (N0.3bn).
Mr. Tolu Ogunkoya, Managing Director/CEO of mediaReach OMD, said "Nigeria's media is one of the most vibrant in Africa. State radio and TV have near-national coverage and operate at federal and regional levels. All 36 states run at least one radio network and a TV station. There are hundreds of radio stations and terrestrial TV networks, as well as cable and direct-to-home satellite offerings."
According to him, television viewing in Nigeria is concentrated in urban areas. "There are more than 100 national and local press titles, some of them are state-owned. They include well-respected dailies, tabloids and publications which champion ethnic interests. By 2014, 70.3 million Nigerians were online (Internetworldstats.com). Mobile phones are commonly used to access the web. Most Internet users are young, educated and urban", he stated.
Ogunkoya noted that Nigeria's economy is the largest in Africa while its manufacturing sector is the third largest on the continent producing a large proportion of goods and services for the West African sub region.
His words: "The Nigerian environment which is characterised with many investment opportunities seems to be the most attractive for foreign investors because of its liberal economic climate due to the following reasons:
The economy has been liberalised for full open market
100% foreign participation is now allowed in all sectors
Privatisation programmes and industrial development encouraged
Profit repatriation allowed
All laws that inhibit full functioning of a deregulated, free enterprise and market driven economy were removed from stature books."
Following the April 2014 statistical "rebasing" exercise, he stated, Nigeria has emerged as Africa's largest economy, with 2015 GDP estimated at US$1.1 trillion. Ogunkoya said: "Oil has been a dominant source of income and government revenues since the 1970s. Following the 2008-2009 global financial crises, the banking sector was effectively recapitalised and regulation enhanced. Nigeria's economic growth over the last five years has been driven by growth in agriculture, telecommunications and services."
He said: "the report gives in-depth coverage of Nigeria and Ghana's media markets. Media practitioners in the West and Central African regions, and companies making inroads into the markets in these regions would find this publication useful".
My son's death a test from God – Heartbroken Gov. Sule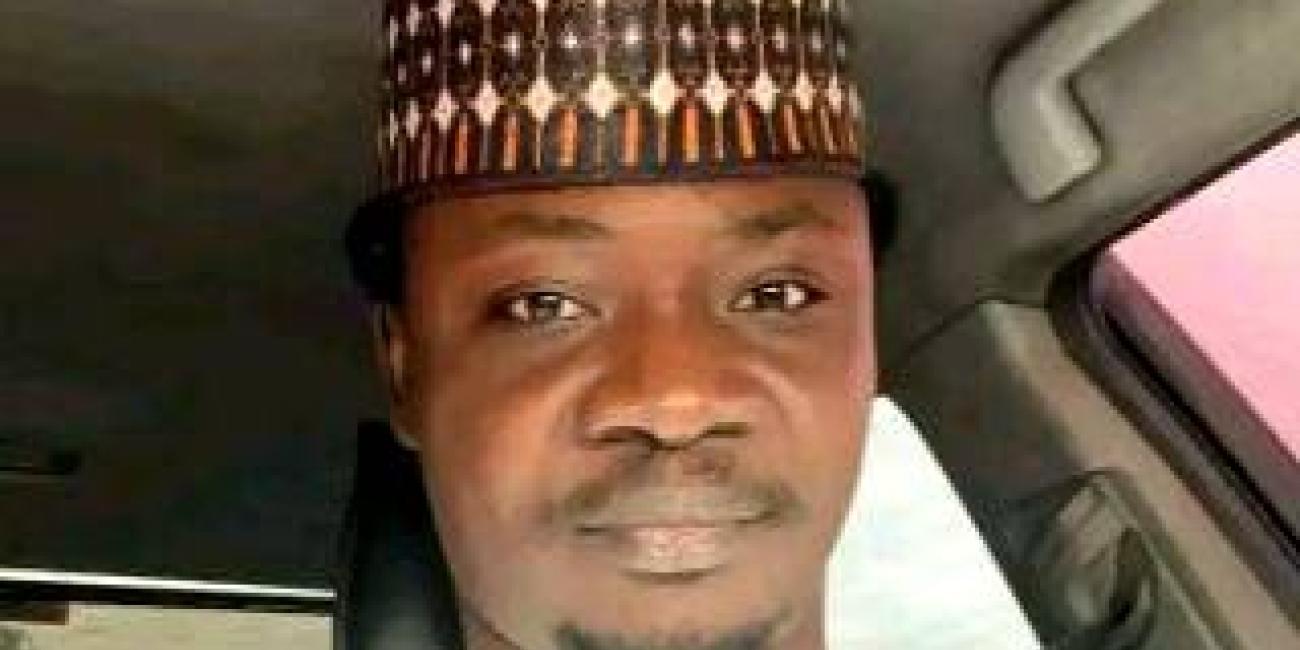 Heartbroken Governor Abdullahi Sule of Nasarawa State on Friday said the death of his son, Hassan, is a test from God.
Hassan, 36, died on Thursday after a brief illness.
He spoke while receiving condolences at the palace of his father, the Sarkin Gudi, Alhaji Sule Bawa, in Akwanga LGA.
Sule said he was the one consoling somebody who lost his nine children and 70 cows the previous day and that today God decided to test him, to see whether he was sincere in consoling that bereaved father.
"This is my time to be tested. I see this as a test from God. I was the person consoling somebody that lost his 9 children and 70 cows yesterday, and today God decided to test me, to see whether I was sincere in consoling that bereaved father," he said in a report by The Punch.
According to him, his son grew up carrying all his siblings along, saying that it was only God that has the power to take him away.
Sule added that his son was the one taking decisions on their businesses, saying that he was always on hand to advice him on what next to do, as his schedule would not allow him to run any business.
The governor insisted that God took him away to test hi resilience and faith.
"God didn't seek my advice when he gave Hassan to me and he will not seek my advice when he takes him away," he said.
Senate summons Kyari, CEO NNPCL over N48 billion pipeline surveillance contract awarded to Tompolo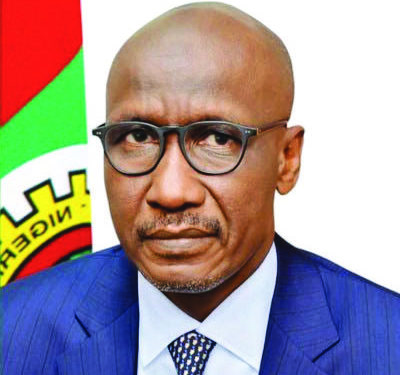 The Senate Committee on Ethics, Privileges and Public Petitions has summoned the Group Chief Executive Officer of the Nigerian National Petroleum Company Limited (NNPCL), Mr. Mele Kyari, over a N48 billion pipeline surveillance contract awarded to stakeholders in the Niger Delta region.
The pipeline surveillance contract was awarded by the Federal Government to Global West Vessel Specialist Limited, a private maritime security firm founded by Government Ekpemupolo, an erstwhile Commander of the Movement for the Emancipation of the Niger Delta (MEND) also known as Tompolo.
The Tompolo-owned firm was expected to protect all the oil pipelines criss-crossing nearly all the states in the Niger Delta in collaboration with other major stakeholders in the oil bearing communities in the region.
Specifically, Tompolo is expected to carry out the N4 billion per month contract that covers Delta, Ondo, Imo, Rivers and some parts of Bayelsa State in collaboration with major tribes along the communities that host the oil pipelines.
However the Isoko Ethnic Nationality has petitioned the Senate alleging that their young men were not being carried along in the multi-billion naira project.
The Isoko people under the auspices of Interested Isoko Youth Groups, through a petition sent to the Senate on their behalf by Stanley Okonmah, said they were completely marginalised in the contract award.
The lsoko Ethnic Nationality requested the Senate to probe the award of the contract and prevail on the NNPCL's management to award a fresh contract to a company owned by an Isoko person.
Specifically, the people urged the Senate to look into the matter and urged the Minister of Petroleum Resources and the Group Chief Executive Officer of Nigerian National Petroleum Company Limited (NNPCL) to correct the anomaly.
They want the NNPCL to award the pipeline surveillance contract to a company to be chosen by stakeholders of Isoko nation.
The Chairman, Senate Committee on Ethics, Privileges and Public Petitions, Senator Ayo Akinyelure (PDP – Ondo Central), at a session in Abuja, said the GCEO of the NNPCL was being summoned to the Senate for him to come and assure the Isoko people that the agency would do the needful to avoid economic sabotage by the aggrieved youths of the area.
He said, "The GCEO of the NNPCL is hereby summoned by the Senate Committee on Ethics Privileges and Public Petitions (to appear before this committee) on January 25.
"We want him to come and assure Nigerians that he would do the needful to calm down the youths so that they will not engage in pipeline vandalism."
Earlier, the leadership of the Isoko youths told the panel that since oil was discovered in their land and pipelines installed there in 1958, till date, no case of vandalism had been recorded in the area.
Confusion at Lagos Airport as Workers Embark On Strike…… Passengers Stranded!(Photos)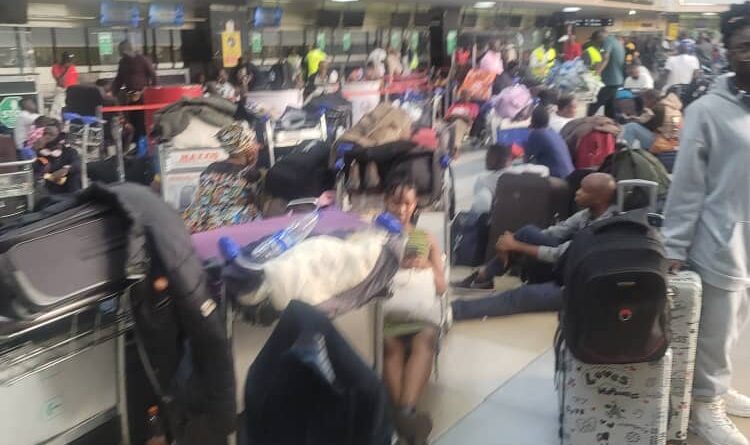 Several passengers were stranded this morning at the Murtala Mohammed International airport as airport workers began strike starting from midnight.
passengers were spotted all around with airlines having little information on the way forward.
for instance, virgin Atlantic passengers that were due for London trip this morning were helpless as many had to reschedule their flights and many left loitering around
more details………