2015 Advertising spend: Print media attracts N23.7bn
The Nigerian print media attracted a total of N23.7 billion revenue from advertising in 2015; representing a drop of N2.1 billion compared to N25.8 billion it recorded in 2014.
This information is contained in the just-released 2015 Mediafacts, a key media resource for marketing professionals in West and Central Africa produced annually by mediaReach OMD, a specialist media company that provides media planning, buying, control and inventory management services.
According to Mediafacts, "Lagos accounted for almost 100% of media spend on print medium" last year. Also, quarterly analysis of the total print advertising expenditure, shows that though there is almost an equal dispersion of spend across the four quarters, there is a marginal skew in spend in the fourth quarter with a total value of N4.7 billion. The first, second and third quarters attracted advertising values of N5.7 billion, N6.0 billion and N7.3 billion; respectively.
The 2015 Mediafacts further revealed that the trend of the advertising expenditure over the past 10 years showed that the print media attracted the highest amount of revenue of N25.8 billion in 2014. The figure for last year was primarily driven by the personal paid, corporate, public service, banking and finance, educational imparting knowledge/skill, communication/ telecommunication, hotel & catering, motor vehicles, transport & travel, building, construction & agriculture, electrical & electronics.
The report also identified religion, paycard, insurance, shopping, broadcast, cable TV, furniture & furnishings, computer & secretariat, as well as generators and others as the top 20 product categories that contributed to the print media revenue during the year under review. The report stated: "Top 20 categories contribute 96% of the total print media revenue in 2015. Corporate communication ads contributed 19% while personal paid announcements accounted for the bulk (37%)."
According to the Report, the top 10 advertisers on print in 2015 include: sundry advertisers (other inform. Services) – N12.3 billion; the State Government – N2.3 billion; sundry advertisers (Services) – N1.1 billion; university & other higher institutions – N1.0 billion and sundry advertisers (capital goods & equip) – N0.6 billion. Others are: Guaranty Trust Bank (N0.5bn), Etisalat (N0.3bn), Globcom (N0.3bn), MTN (N0.3bn) and Zenith Bank (N0.3bn).
Mr. Tolu Ogunkoya, Managing Director/CEO of mediaReach OMD, said "Nigeria's media is one of the most vibrant in Africa. State radio and TV have near-national coverage and operate at federal and regional levels. All 36 states run at least one radio network and a TV station. There are hundreds of radio stations and terrestrial TV networks, as well as cable and direct-to-home satellite offerings."
According to him, television viewing in Nigeria is concentrated in urban areas. "There are more than 100 national and local press titles, some of them are state-owned. They include well-respected dailies, tabloids and publications which champion ethnic interests. By 2014, 70.3 million Nigerians were online (Internetworldstats.com). Mobile phones are commonly used to access the web. Most Internet users are young, educated and urban", he stated.
Ogunkoya noted that Nigeria's economy is the largest in Africa while its manufacturing sector is the third largest on the continent producing a large proportion of goods and services for the West African sub region.
His words: "The Nigerian environment which is characterised with many investment opportunities seems to be the most attractive for foreign investors because of its liberal economic climate due to the following reasons:
The economy has been liberalised for full open market
100% foreign participation is now allowed in all sectors
Privatisation programmes and industrial development encouraged
Profit repatriation allowed
All laws that inhibit full functioning of a deregulated, free enterprise and market driven economy were removed from stature books."
Following the April 2014 statistical "rebasing" exercise, he stated, Nigeria has emerged as Africa's largest economy, with 2015 GDP estimated at US$1.1 trillion. Ogunkoya said: "Oil has been a dominant source of income and government revenues since the 1970s. Following the 2008-2009 global financial crises, the banking sector was effectively recapitalised and regulation enhanced. Nigeria's economic growth over the last five years has been driven by growth in agriculture, telecommunications and services."
He said: "the report gives in-depth coverage of Nigeria and Ghana's media markets. Media practitioners in the West and Central African regions, and companies making inroads into the markets in these regions would find this publication useful".
House Of Representatives Issues Warrant Of Arrest On Central Bank Governor, Cardoso, Accountant-General, 17 Others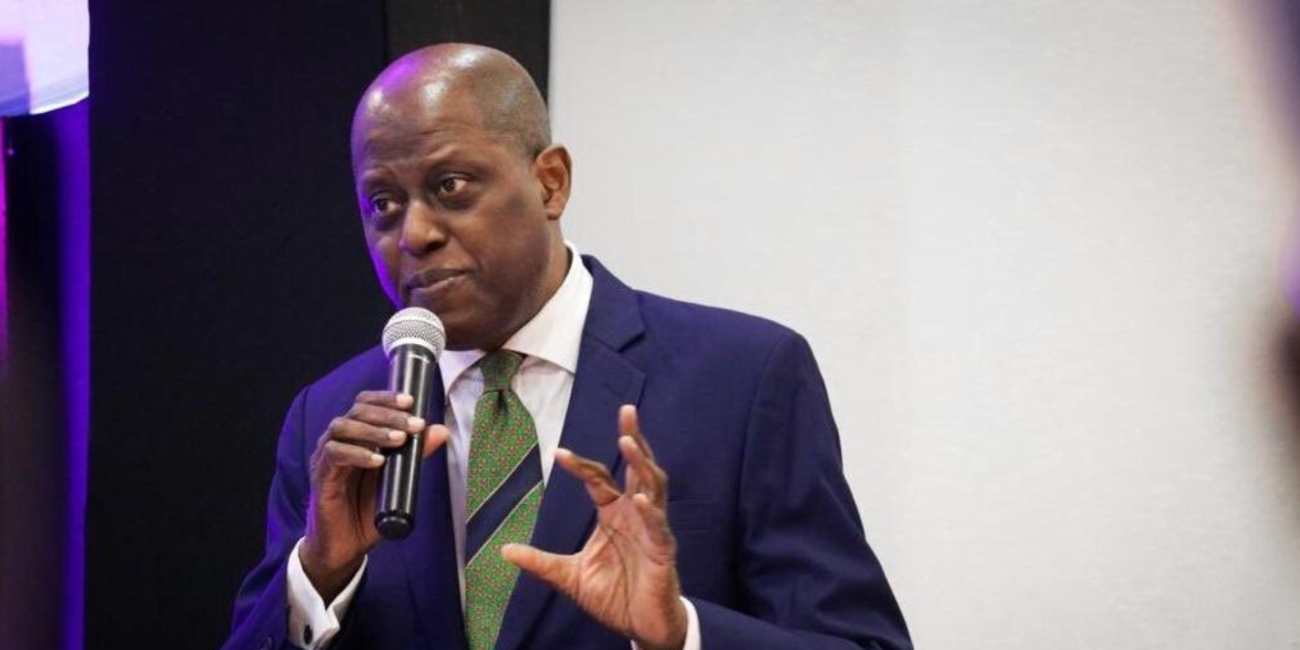 The House of Representatives' Committee on Public Petitions has asked for a warrant of arrest to be issued on the Governor of the Central Bank of Nigeria (CBN), Olayemi Cardoso, the Accountant-General of the Federation (AGF), Oluwatoyin Madein, and 17 others over refusal to appear before it to answer questions on their operations.
It was gathered that the issuance of the arrest warrant was sequel to the adoption of a motion moved by Fred Agbedi, representing Ekeremo/Sagbama Federal Constituency of Bayelsa State on the platform of the Peoples Democratic Party (PDP) at the committee's hearing on Tuesday.
Agbedi, while moving the motion, said that the arrest warrant had become imperative following the attitude of the invitees, adding that the parliament worked with time and the CEOs had been invited four times but failed to respond to the invitations.
Agbedi said that the CBN Governor, the AGF and the rest of the invitees should be brought to appear before the committee by the Inspector General of Police through a warrant of arrest after due diligence by the House Speaker, Rep Tajudeen Abbas.
The Chairman of the Committee, Micheal Irom (APC-Cross River), in his ruling said that the Inspector-General of Police should ensure the invitees were brought before the committee on December 14.
It was gathered that the petitioner, Fidelis Uzowanem, had earlier said that the petition was anchored on the Nigeria Extractive Industries Transparency Initiative (NEITI) 2021 report.
Irom said, "We took up the challenge to examine the report and discovered that what NEITI put together as a report is only consolidation of fraud that has been going on in the oil and gas industry.
"It dates back to 2016 because we have been following and we put up a petition to this committee to examine what has happened.
"The 2024 budget of 27.5 trillion that has been proposed can be confidently funded from the recoverable amount that we identified in the NEITI report.
"It is basically a concealment of illegal transactions that took place in NNPCL; they have been in a sink with some oil companies where some companies that did not produce crude were paid cash core, an amount paid for crude oil production."
FCTA uncovers illegal oil refining warehouse in Abuja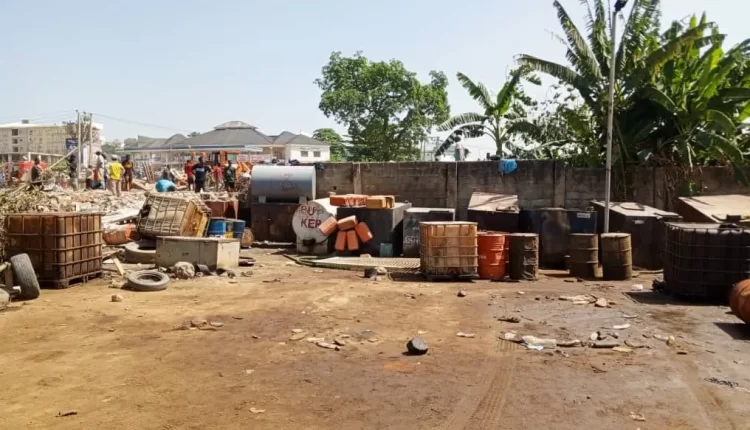 In continuation of the city cleaning exercise, Authorities of the Federal Capital Territory Administration (FCTA) with operatives of security personnel have uncovered an illegal oil refining warehouse in Mabushi, opposite Mobile filling station on Ahmadu Bello way in Abuja.
The Director, Department of Development Control, FCTA, Mukhtar Galadima after the operation on Thursday, said the illegal refining site was discovered during the continuation of the city cleaning exercise.
According to him, about three to four plot of lands designated for commercial purposes have been converted to an area where oil and diesel are being adulterated and circulated to other parts of the city.
Galadima explained that the city sanitation task force will look into the provision of the law and make necessary recommendations to the FCT Administration for further actions on the plots used for the activity.
He said there was no arrest but the items used in carrying out the illegal refining have been impounded.
Galadima said, "During the continuation of our city sanitation exercise in Mabushi opposite Mobile filling station on Ahmadu way, we discovered an illegal refining site where oil and diesel are being adulterated, we have done the needful by moving the items to Nigerian Security and Civil Defence Corps.
"From what we have seen so far, about three or four pilot of lands designated for commercial purposes have been converted to unapproved activities, which we believe the owners are fully aware, there will be consequences.
"We are going to look at the provision of the law and make necessary recommendations to the FCT Administration"
He said the administration will continue to go tough on activities being carried out without government approval,  especially revocation of the titles.
Collaborating, Head, operations FCT Directorate of Road Traffic Service (DRTS), Deborah Osho said the city management team during the exercise also discovered that most of the areas in the Nation's capital have been converted to illegal car mart and motor parks.
She disclosed that fifteen vehicles have so far been impounded since the operation commenced about two days.
Central Bank To Freeze Accounts Without BVN, NIN From April 2024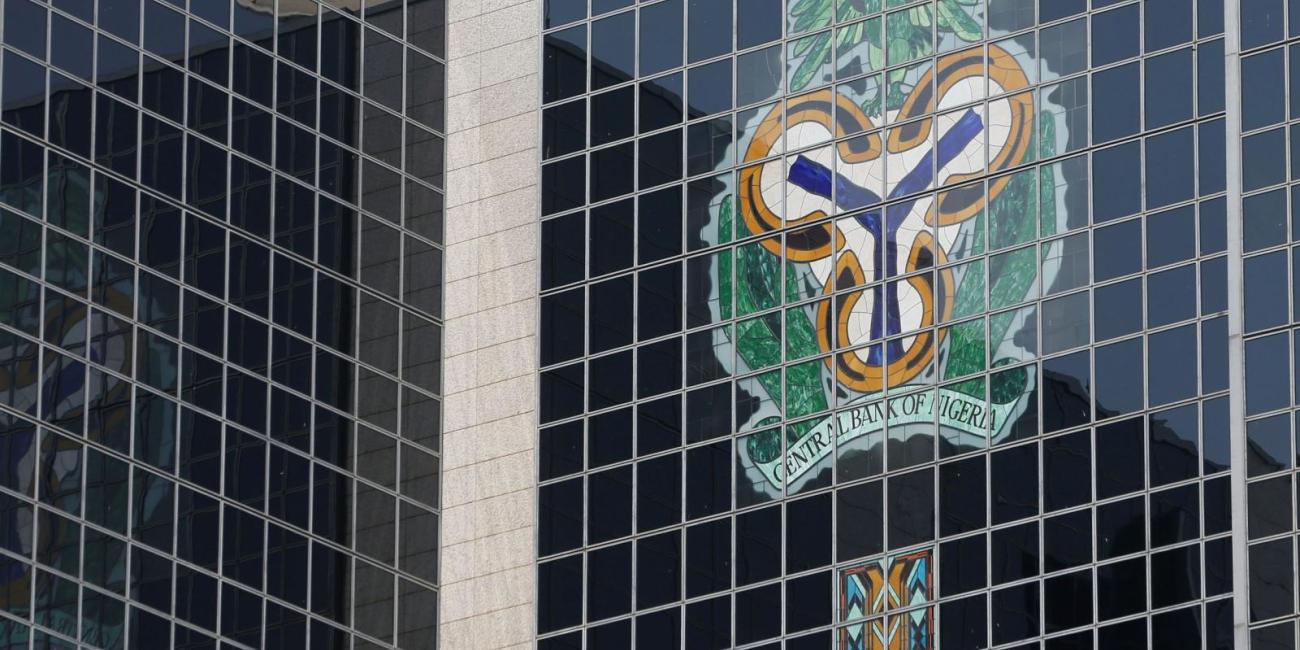 The Central Bank of Nigeria (CBN) said on Friday that it will freeze accounts without a Bank Verification Number (BVN) or National Identification Number (NIN) from April 2024.
This is according to a Friday circular by the apex bank which said a BVN or NIN verification will be "conducted shortly".
It also said all BVN or NIN attached to accounts/wallets must be electronically revalidated by January 31, 2024, according to the circular by the CBN Director of Payments System Management Department Chibuzo Efobi, and the Director of Financial Policy and Regulation Department Haruna Mustapha.
More details later….