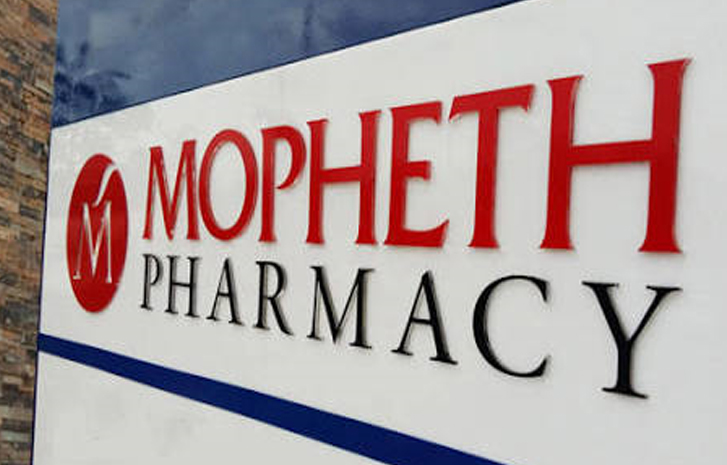 If there is one thing that should never be taken for granted, it is the human life. In Nigeria, however, it seems everyone is trying to help reduce the population; from the SARS officials killing off to the youth, to pharmaceutical professionals poisoning the population with expired products, it is amazing how we still manage to be the most populous African country.
In an obviously premeditated effort to avoid losses, Mopheth Pharmacy located at Adeola Odeku, Victoria Island Lagos, with branches in Festac and other parts of Lagos, stacked their shelves with expired mouthwash products.
Having expired products in a store is nothing new, what was shocking about this occasion was the fact that they had fake expiry dates printed and plastered across the real dates.
The Sensodyne and Listerine mouthwash products on their shelves had expiry dates in 2018 but were covered with new labels stating 2019.
It is appalling the levels people would go just to make a few extra bucks. Taking the time to relabel those products was an unmistakable attempt to deceive people and endanger lives.
Nigerians are still just getting used to the idea of checking expiry dates and now they have to worry about the dates being fake too?
There are two levels of crime in this country; the ignorant one which, although, cannot  be forgiven, can be understood. And then there is the premeditated crime which must never go unpunished.
It could be reasoned that the pharmacy bought the products with the fake labels, there is of course such possibility, however, they also had different color textures for a single flavor of a mouthwash (the Cool Citrus Listerine mouthwash) stacked on their shelves and all reportedly without expiry dates. That in itself is a red flag to anyone, much less of Adekunle Michael Oyegade, the MD of Mophet Pharmacy who have over 20 years' experience in the medical and pharmaceutical line.
Usually, we complain about the government being the problem in this country, or Boko Haram and the herdsmen, or the SARS officials. We forget often that those are not the only forms of terrorism. When you endanger lives and instill terror in the hearts of people, you are a terrorist. And those in charge or involved with product acquisition and the entire management of Mopheth Pharmacy, especially the V.I branch have by this act of deception instilled terror in the hearts of Nigerians. They have also greatly affected the business of the two top mouthwash brands in country; Sensodyne and Listerine.
One is left to wonder the level of damage a product that has expired, at least 10 months ago, would do in the body. And how this business would atone for the damage done.
By: Eniola Otoki